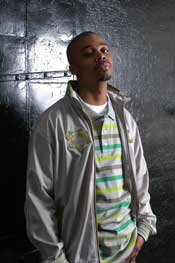 Don't think for a second, less is what you will get from Shadir P. Thomas better known to us and in the hip hop world as STARSKY aka the next star of WannaBlow/Bottom Music Entertainment. Born and raised in the Brick City, for those who don't know, Newark, New Jersey 'GRAFTON AVENUE PROJECTS' and then migrated to the 'CRAZYVILLE' in which the name speaks for itself and only those from there know what time it is. STARSKYS known today as one of the biggest sensations just waiting to hit the market and trust once released he's going to be a problem.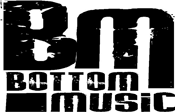 STARSKY started off on the underground scene ghostwriting for numerous artists in the game, who are some of your top selling artist today. As well as worked with some of the hottest producers including the Ruff Ryder's, Dream Team, Soul Diggers, Heat Makers, In-Crowd, Street Runner and the list goes on. His first album "BLAST FA KNOW" was independently released in 2000 and was a tri-state sellout. With a creative and consistent flow STARSKY'S style is mysterious and will keep you wanting more as if he were the narrator of one of your greatest novels that you just can't put down. In his music he touches on the Bottom where it all started from, pain, jealousy, envy, greed, the good and the rise to the fall to the rise.
STARSKY continuously goes back to a quote that he abides by through out life and through his music In order to reach the top you gotta start from the bottom. This is the start of Bottom Music Entertainment; there is much to be anticipated.
---
RELATED LINKS