!link rel="stylesheet" href="http://unratedmagazine.com/assets/css/video.css"> <!script src="js/modernizr-2.5.3-min.js">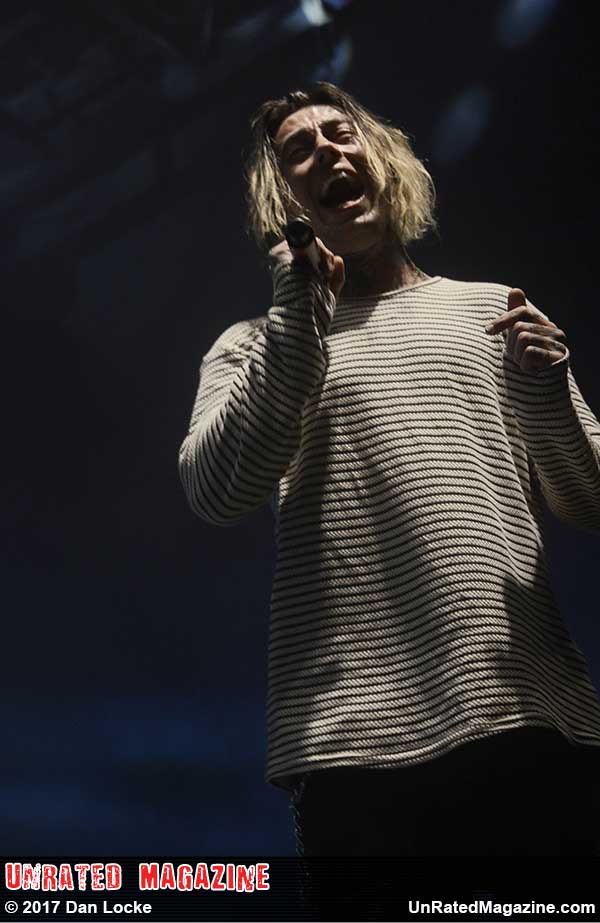 Ronnie Radke, Jackie Vincent, Derek Jones, Ryan Seaman, Ron Ficarro
Falling in Reverse
Falling in Reverse is an American post-hardcore band signed to Epitaph Records. They released their debut album, The Drug in Me Is You, on July 26, 2011, which peaked at number 19 on the Billboard 200, selling 18,000 copies in its first week of sales. "Raised by Wolves", "The Drug in Me Is You", "I'm Not a Vampire", and "Good Girls, Bad Guys" were all released as singles to promote the album. The band is led by lead singer Ronnie Radke, formerly of Escape the Fate, along with guitarist Jacky Vincent, drummer Ryan Seaman, rhythm guitarist Derek Jones, and bassist Ron Ficarro.
Source: Wikipedia 2012.
Falling In Reverse will debut their new video for "Bad Girls Club" today at Noon EST. The clip was directed by Zach Merck who has worked with Falling In Reverse before on their videos for "The Drug In Me Is You," "I'm Not A Vampire" and "Good Girls, Bad Guys."
Voted as Alternative Press magazine's 2012 "Artist of the Year," one of Revolver's "100 Greatest Living Rock Stars" and Kerrang's "50 Greatest Rock Stars In The World," Radke's band Falling In Reverse released their latest album Fashionably Late on June 18th on Epitaph Records. The album debuted in the top twenty on the Billboard Top 200 Albums chart upon its release. Since forming in 2008, Falling In Reverse have racked up a fanatical fan base, so much so that the band's legendary videos have been viewed over 30 million times. The band are currently wrapping up their "An Evening With Falling In Reverse" - Unplugged & Uncensored tour, which has drawn sold out crowds across the country.
Beginning on January 15th 2014, Falling In Reverse along with special guests Escape The Fate will embark on a 24-date 'Bury The Hatchet' tour beginning in Los Angeles, CA. Tickets for all shows are on sale now. Chelsea Grin & Survive This will serve as support on all dates as well.