!link rel="stylesheet" href="http://unratedmagazine.com/assets/css/video.css"> <!script src="js/modernizr-2.5.3-min.js">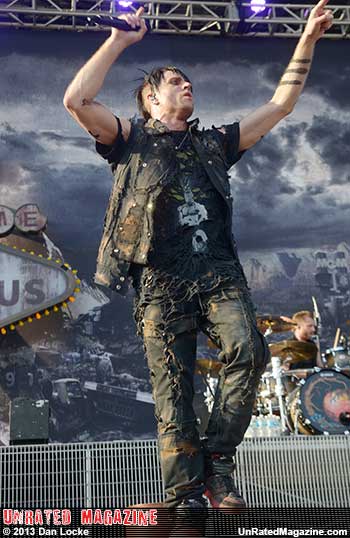 Adam Gontier (vocals, guitar), Brad Walst (bass), Neil Sanderson and Barry Stock (guitar)
Three Days Grace
Three Days Grace Announce U.S. Headline Dates With Special Guest Chevelle Along With Adelita's Way
Tour begins in Grand Rapids , MI on March 26, 2010
New York, NY - Three Days Grace have announced dates for their U.S. headlining tour in support of the band's most recent release Life Starts Now. The first leg of the tour will start in Grand Rapids , MI on March 26 th at the Delta Plex and conclude on April 16 th in Springfield , MA at the Springfield Civic Center . Joining Three Days Grace on tour will be special guests Chevelle as well as Adelita's Way.
"Break" the first single from Life Starts Now ;has been #1 on the Active Rock Radio chart for 12 weeks and was #1 at Mainstream Rock for seven weeks. It also reached Top 5 at Alternative Radio. Life Starts Now debuted at #3 on the Billboard Top 200 charts making it the highest debut ever for the band.
The second single "The Good Life" is just now being serviced at radio.
The band just completed a 2 month co-headlining tour of the U.S. with Breaking Benjamin and special guest Flyleaf and prior to that a national headline Canadian tour.
The Toronto-based rock band is comprised of Adam Gontier (vocals, guitar), Neil Sanderson (drums, piano), Brad Walst (bass), and Barry Stock (lead guitar).
Their first album, the self titled Three Days Grace, was released in 2003. The album generated 3 hit singles, "I Hate Everything About You" which reached #2 on the ediabase Modern Rock chart and Top 5 on the Mediabase Mainstream Rock chart, " Just Like You" which went to #1 on both the Mediabase Modern Rock and Mediabase Mainstream Rock charts, and "Home" which went to #2 on the Mediabase Mainstream Rock chart.
One-X , the band 's sophomore album was released in 2006 and debuted on the Billboard Album Chart at #5. That album also produced 3 #1 Mediabase Mainstream Rock singles "Animal I've Become," "Pain" and "Never Too Late."
In 2007 Mediabase ranked Three Days Grace as the # 1 artist in airplay across all rock formats (Modern Rock, Active Rock, Mainstream Rock). That same year R&R/Billboard also ranked Three Days Grace as # 1 Active Rock Artist of the Year, # 1 Rock Artist of the Year and # 2 Modern Rock/Alternative Artist of the Year.
Both Three Days Grace and One-X have been certified Platinum. Three Days Grace has sold over 4 million albums worldwide.
Tickets go on sale Friday, February 19 th and Saturday, February 20th. Fan club early pre-sale begins on Tuesday, February 15th. For a full listing please see below:
THREE DAYS GRACE HEADLINE TOUR WITH SPECIAL GUEST CHEVELLE AND ADELITA'S WAY
---
Three Days Grace is Adam Gontier (vocals, guitar), Brad Walst (bass), Neil Sanderson (drums) and Barry Stock (guitar) formed in Norwood, Ontario, Canada, in 1997. Barry Stock the latest member of Three Days Grace joined the trio in 2006 for the production of One X.
Greysi: Thank you for taking the time to speak with us today. I know you guys have been rehearsing for tonight's show, I understand you guys are going to be on the Jay Leno Show.
Brad: Yeah, we are actually going to be on in about an hour or so.
Greysi: Do you know what song you'll be playing?
Brad: Pain off One X. (June 2006 Jive)
Greysi: This is the second hit song from the album One X. Are you guys expecting for the same to be said of the new song, "Never too late."
Brad: Well, you can never tell. It's hard to tell what's going to be successful. It's hard to say, we'll just have to see.
Greysi: Brad, could you tell us the story behind the new video "Never Too Late."
Brad: It's actually came from Adam (Gontier). It is a very personal song for him. He had a really great idea for the video and he came to use it with a little story he wrote. It's actually a true story and came across real well I think.
Greysi: Let me ask you who wrote the lyrics to the song Pain?
Brad: Again, this came from Adam. Allot of the lyrics on this album were written by Adam. If you did not know, Adam had a little of a hard time in the last tour cycle. He went away for a little while to get healthy and when he came back he had full note book of lyrics, ideas, and poems. They were really cool you know, so we basically took them. At the same time Adam was getting better, the three of us where actually writing allot of music and it really worked out well. Then one day we all got together.
Greysi: You guys just got off the road touring with Nickelback. How was that experience for you guys? How did you enjoy that?
Brad: Ahh, It was good, we have a good vibe with those guys. We've probably done almost 150 shows with those guys so we are pretty familiar with the Nickelback campaign. It was really good to get back and do some shows. The shows where huge, it was like fifteen to twenty thousand people. It's pretty awesome to get up in front of a crowd that big every night.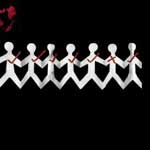 Greysi: You guys are getting ready now to do a spring tour with Puddle of Mudd.
Brad: Yeah.
Greysi: Are you guys adding more spring dates to your tour or do you think this is it? I know you Three Days Grace just announced 3 more dates. Is there more to come?
Brad: We are doing about two weeks right now; Puddle of Mudd is on a bunch of them bills. Then we actually have two weeks off and then we come back for a full summer tour that's us, Puddle of Mudd, Breaking Benjamin and a band called Brunette. So it should be long one, it's about eight weeks long.
Greysi: With all the touring, are you guys finding time to work on new projects, write new lyrics or work on a new album?
Brad: Yeah, we have one of those little studio set up on the back of the bus. We kind of have been focusing on writing while on the road. The first record we really didn't write that much on the road. This time around we will and found it takes up allot of our time. You know so we don't get ourselves into trouble (laughing).
Greysi:I know Three Days Grace is coming down next week. We look forward to seeing you guys then. Thank you for taking the time and good luck on tonight's show.
The songs "Pain" is currently number 2 on the rock video charts and the new video of "Never Too Late" aired on Fuse at number 2. The titles are well on to becoming another top charts hit. With a long list of tour venues, they are bound for your city, so check them out.
Interview conducted by Greysi Leon on April 17, 007