<!cfinclude template="_menu_left.cfm">
MUSIC NEWS
July 23, 2017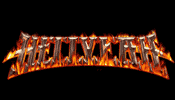 HellYeah
Having established themselves over four albums, HELLYEAH officially announce the June 3rd (2016) release of UNDEN!ABLE, their fifth full-length album, via Eleven Seven Music. (HELLYEAH gave their fans the first taste of UNDEN!ABLE 6 weeks ago with their lead single, Human, which is currently #20 this week on the Mediabase Active Rock radio chart, the #1 spin gainer, and the #2 most added Active Rock song. The bands official lyric video for Human was welc... [Read More about HellYeah]
July 20, 2017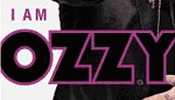 Ozzy Osbourne
This October, the career of rock icon OZZY OSBOURNE will be celebrated with the Epic Records/Legacy Recordings MEMOIRS OF A MADMAN collections.
Due out October 7, MEMOIRS OF A MADMAN (CD) serves as a career spanning audio release, featuring 17 of OZZY's greatest hit singles compiled in one place for the first time in his career and will be avai... [Read More about Ozzy Osbourne]
July 20, 2017
Chicago Open Air Festival 2017
The second annual Chicago Open Air (2017) will bring together an all-star lineup of rock's top artists on Friday, July 14, Saturday, July 15 and Sunday, July 16 at Toyota Park in Bridgeview, IL, just outside Chicago. The three-day music, craft beer and Gourmet Man Food festival will feature over 40 performances, including legendary rock artists Ozzy Osbourne, KISS, and Korn, along wit... [Read More about Chicago Open Air Festival 2017]
July 20, 2017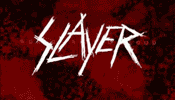 Slayer
Slayer is an American thrash metal band formed in Huntington Park, California in 1981 by guitarists Jeff Hanneman and Kerry King. Slayer rose to fame with their 1986 release, Reign in Blood, and is credited as one of the "Big Four" thrash metal acts, along with Metallica, Megadeth and Anthrax.
Slayer's musical traits involve fast tremolo picking, double bass drumming, and shouted vocals. Hanneman, King, and bassist/vocalist Tom Araya, contribute to t... [Read More about Slayer]
July 18, 2017
Kenny Rogers
Kenny Rogers began recording in the late 1950s, notching a local hit in the Houston, TX market with "That Crazy Feeling" that resulted in a national TV appearance on "American Bandstand." After stints with the jazz group the Bobby Doyle Three and folk favorite The New Christy Minstrels, Rogers formed The First Edition in 1967. As the lead singer of the group, Rogers sang on the band's biggest hits, such as "Just Dropped In (To See What Condition My Condition Was In)" ... [Read More about Kenny Rogers]
July 13, 2017
Boston
Boston is an American rock band from Boston, Massachusetts that achieved its most notable successes during the 1970s and 1980s. Centered on guitarist, keyboardist, songwriter, and producer Tom Scholz, the band is a staple of classic rock radio playlists. Boston's best-known works include the songs "More Than a Feeling", "Peace of Mind", "Foreplay/Long Time", "Rock and Roll Band", "Smokin'", "Don't Look Back" and "Amanda." They have sold over 31 million albums in the United States, o... [Read More about Boston]
July 12, 2017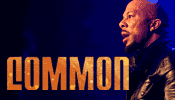 Common
Lonnie Rashid Lynn, Jr. (born March 13, 1972), better known by his stage name Common (formerly Common Sense), is an American hip hop recording artist, actor, poet and film producer from Chicago, Illinois. Common debuted in 1992 with the album Can I Borrow a Dollar? and maintained a significant underground following into the late 1990s, after which he gained notable mainstream success through his work with the Soulquarians. In 2011, Common launched Think Common Entertainment, his own recor... [
Read More about Common
]
July 11, 2017
Tori Amos
Tori Amos is one of the most successful, prolific and influential artists of her generation. Native Invader is Tori's fifteenth studio album, following 2014's Unrepentant Geraldines - her eighth Billboard Top 10 album -- and will be made availble in various physical and digital configuarions, as well as vinyl later this fall. The physical CD package will be available in standard as well as deluxe offerings; the latter includes a hardcover book and two bonus tracks. Native In... [Read More about Tori Amos]
July 10, 2017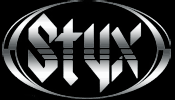 Styx
Although I am familiar with many of Styx's songs, I had never attended a live show. I admit before the show I was a bit skeptical because I had seen some rock legends that did not live up to the hype of their past, but Styx was just phenomenal. From the moment they came on stage to the final minute they put on an energetic and entertaining performance. This show was dedicated to Kevin Greene "Renegade," who is a former Pittsburgh Steelers defense playe... [Read More about Styx]
July 07, 2017
Lindsey Buckingham & Christine McVie
Lindsey Buckingham & Christine McVie Northerly Island, Chicago, IL July 3, 2017 Janet Pellegrini A cool misty July evening along Lake Michigan seems fitting for a duo comprised of an Englishwoman, McVie and [caption id="attachment_849" align="alignright" width="200"]
Read More about Lindsey Buckingham & Christine McVie]