Subscribe in a reader




MUSIC NEWS
May 15, 2013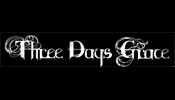 Three Days Grace
Three Days Grace Announce U.S. Headline Dates With Special Guest Chevelle Along With Adelita's Way
Tour begins in Grand Rapids , MI on March 26, 2010
New York, NY - Three Days Grace have announced dates for their U.S. headlining tour in support of the band's most recent release Life Starts Now. The first leg of the tour will start in Grand Rapids , MI on March 26 th at the Delta Plex and conclude on April 16 th in Springfield , MA at the Sp... [Read More about Three Days Grace]
May 15, 2013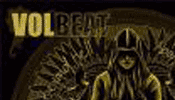 VOLBEAT
Let's put this straight for the record; I have always had a 'love it or hate it'-relationship with Volbeat in the past. The Scandinavians did strike me with excellent songs over and over, but did disappoint me when I listened through the entire album afterwards. I missed something... something just did not add up. But then there is...
Volbeat has been building their career slowly, bit by bit. Ongoing streaks of recording and touring where endless, but the band managed to build... [Read More about VOLBEAT]
May 15, 2013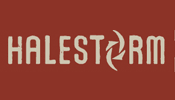 Halestorm
HALESTORM SETS "ReAniMate: The CoVeRs eP"; DIGITAL COLLECTION FEATURES NEW RENDITIONS OF CLASSIC TRACKS BY GUNS N' ROSES, SKID ROW, TEMPLE OF THE DOG, AND MORE; HARD ROCK BAND TO HERALD RELEASE ON UPCOMING "AVALANCHE TOUR 2011" ALONGSIDE STONE SOUR, SKILLET, THEORY OF A DEADMAN, AND ART OF DYING; "ReAniMate: The CoVeRs eP" COMES ALIVE ON MARCH 22ND, 2011
Atlantic recording group Halestorm has unveiled details of their upcoming new EP. "ReAniMate: The CoVeRs eP" will arrive at a... [Read More about Halestorm]
May 15, 2013
Pop Evil
Pop Evil represents the American Dream. Raised in the heartland, driven by uncompromising passion and goals, self­made from their bootstraps and energized by diverse cultural and ethnic backgrounds, Pop Evil has used muscle and sweat to put their musical vision into the hearts and minds of hard rock lovers worldwide.
Onyx, Pop Evil's brand new third album, is a triumph of hard rock perseverance and rabble­rousing attitude, the type of record that inspires... [Read More about Pop Evil]
May 15, 2013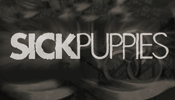 Sick Puppies
FOR IMMEDIATE RELEASE: July 22, 2009
SICK PUPPIES' TRI-POLAR DEBUTS IN BILLBOARD TOP 40
AUSSIE BAND ENJOYS BEST CHART BOW TO DATE AS THEY LAUNCH SAMSUNG MOBILE™-PROMOTED TOUR WITH FEATURED SCREENINGS OF ROCK PROPHECIES FILM
Thanks to an unprecedented promotional and marketing campaign, which included a launch party/showcase at the famed Capitol Tower, as well as their current headlining tour, Powered by Samsung Mobi... [Read More about Sick Puppies]
May 15, 2013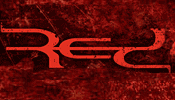 Red
RED, currently based in Nashville, is a five-member band who are taking the mainstream music masses by storm. Their sound is a highly energetic blend of Industrial, Heavy Metal, and good ol' Rock-N-Roll, ala GOD.
According to Barnes, the name of the band stands for one's struggle with passion and pain, resulting in an ultimate, redemption. Their songs focus on the struggles of being human in a sometimes God-less world. Their sound is dark, heavy, and brooding but breaks the sound ... [Read More about Red]
May 15, 2013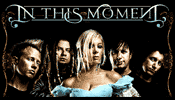 In This Moment
She's petite, blond, and incredibly sexy. And her scream is enough to overpower any male out there in metal. If you don't know who I am talking about, well then you truly are missing out on the vocal talents of Maria Brink and the rest of her metalcore band, In This Moment.
Formed in 2005 in Los Angeles, CA, In This Moment quickly became an Internet sensation through DIY marketing and touring; something that is all too common in today's entertainment industry. Lucky, In T... [Read More about In This Moment]
May 15, 2013
Glorior Belli
France's avantgarde black metal outfit GLORIOR BELLI has inked a worldwide record deal with Agonia Records. Band's fifth full-length album, successor to "The Great Southern Darkness" from 2011, is set to be released in the fall of 2013.
Consequently climbing the ladder of innovation and artistic development, the French quartet managed to work out a very own sound and view in the often stiff frames found within the black metal genre. Descriptions such as "... [Read More about Glorior Belli]
May 15, 2013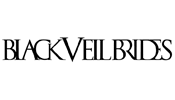 Black Veil Brides
"Nothing's gonna stop us."
That's what Black Veil Brides founder Andy Biersack proclaims on "Rebel Love Song," one of the 11 tracks on the group's sophomore album, SET THE WORLD ON FIRE. He's not kidding, and there's every reason to believe that will indeed be the case as time goes on.
With its 2010 debut WE STITCH THESE WOUNDS, Black Veil Brides charged out of Los Angeles and caught both the ears and the imaginations of a legion of rock fans craving the fresh and t... [Read More about Black Veil Brides]
May 15, 2013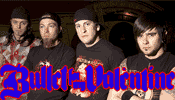 Bullet For My Valentine
Bullet for My Valentine are a Welsh heavy metal band from Bridgend, formed in 1998. The band is composed of Matthew Tuck (lead vocals, rhythm guitar), Michael Paget (lead guitar, backing vocals), Jason James (bass guitar, backing vocals), and Michael Thomas (drums). They were formed under the name Jeff Killed John and started their music career by covering songs by Metallica and Nirvana. Jeff Killed John recorded six songs which were not released; two of these tracks ... [Read More about Bullet For My Valentine]