<!cfinclude template="_menu_left.cfm">
MUSIC NEWS
September 19, 2017
Make America Rock Again
I've had the opportunity to cover the "Make America Rock Again Tour 2017" a few times. The tour made a stop just outside Chicago at Sideouts Bar & Eatery in Island Lake, Illinois. The Make America Rock Again Tour line up consisted of Scott Stapp of the supergroup Creed; Drowning Pool; Sick Puppies; Trapt and Adelitas Way.
Make America Rock Again Tour brought people together to rock!
I was very impressed with Adelitas Way fronted by Rick DeJes... [Read More about Make America Rock Again]
September 18, 2017
K. Flay
Kristine Meredith Flaherty (born June 30, 1985), known professionally as K.Flay, is an American musician singer and songwriter from Wilmette, Illinois. Her album Life as a Dog, released in 2014, peaked on the Billboard Heatseekers Albums chart at number two,[2] and on Billboard's Rap Albums chart at number 14. In 2016, she signed with Interscope Records as the first artist signed to Dan Reynolds' Night Street Records imprint. (Source:
Read More about K. Flay
]
September 18, 2017
Nelsonville Music Festival 2017
The Nelsonville Music Festival took place June 1-4, 2017 in Nelsonville, Ohio featuring over 60 musical acts in four days on multiple stages along with on-site camping, artisan vendors, kids activities, food, a beer garden, and more. NMF is a presentation of Stuarts Opera House, a non-profit historic theater and performing arts center in Nelsonville, Ohio. Billboard has called Nelsonville Music Festival "one of the best kept secrets of the U.S. music festival circ... [Read More about Nelsonville Music Festival 2017]
September 10, 2017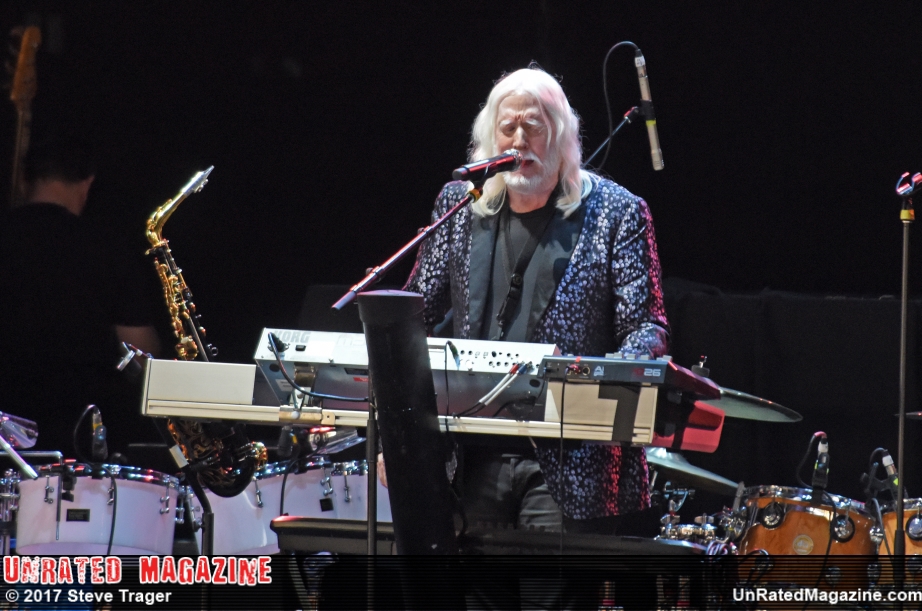 The Edgar Winter Band
Edgar Holland Winter (born December 28, 1946) is an American rock and blues musician. He is known for being a multi-instrumentalist keyboardist, guitarist, saxophonist and percussionist as well as a singer. His success peaked in the 1970s with his band, The Edgar Winter Group, and their popular songs "Frankenstein" and "Free Ride."
Source Edgar Winter at Wiki... [Read More about The Edgar Winter Band]
September 07, 2017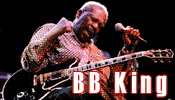 B.B. King
B.B. King Live at the House of Blues Chicago, March 22, 2012
The thrill may be gone at times, but the King keeps going. B.B. King played the Chicago House of Blues, this past Thursday and Friday, to sold out crowds of adoring fans. While he did play an hour and a half set, he didn't seem to be on his top game.
B.B. King, long considered the worlds greatest Bluesman, rocked and souled the joynt Thursday night, but not without taking notice... [Read More about B.B. King]
September 06, 2017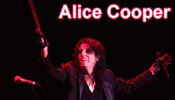 Alice Cooper
Welcome 2 My Nightmare Alice Cooper Returns with a New Album, New Nightmare The Long-Awaited Sequel to his 1975 classic out on September 13, 2011
Alice Cooper's widely anticipated new album, Welcome 2 My Nightmare, will be released September 13, 2011, by Universal Music Enterprises. Recorded with longtime collaborator Bob Ezrin, who produced the original multi-platinum Welcome To My Nightmare album in 1975, the album picks up right where... [Read More about Alice Cooper]
September 06, 2017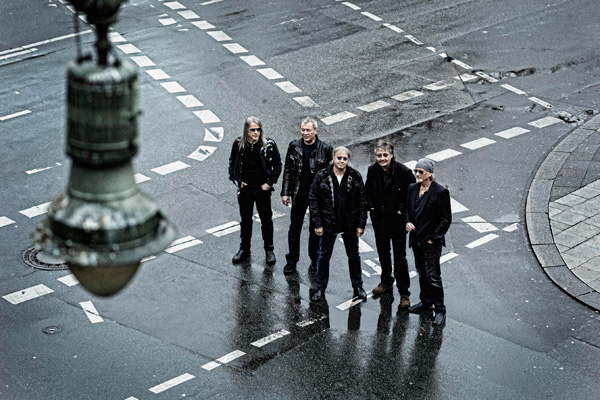 Deep Purple
Deep Purple are an English rock band formed in Hertford in 1968. They are considered to be among the pioneers of heavy metal and modern hard rock, although their musical approach changed over the years. Originally formed as a progressive rock band, the band shifted to a heavier sound in 1970. Deep Purple, together with Led Zeppelin and Black Sabbath, have been referred to as the "unholy trinity of British hard rock and heavy metal in the early to mid-Seventies".... [Read More about Deep Purple]
September 05, 2017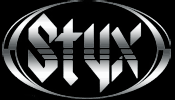 Styx
Although I am familiar with many of Styx's songs, I had never attended a live show. I admit before the show I was a bit skeptical because I had seen some rock legends that did not live up to the hype of their past, but Styx was just phenomenal. From the moment they came on stage to the final minute they put on an energetic and entertaining performance. This show was dedicated to Kevin Greene "Renegade," who is a former Pittsburgh Steelers defense p... [Read More about Styx]
September 02, 2017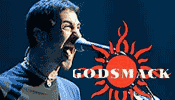 Godsmack
If Godsmack's 2011 tour is anything like their Oracle tour last year, get your wallets out, your moshing loins girded, and make plans to go! As lead singer Sully Erna advises "strap yourself in and hold on tight, cuz this ride goes reeeeeal fassst this summer...can't Fu@?kin' wait!!!"
Godsmack pulled out all stops on their 2010 tour in support of their album The Oracle which came our last May, and this year's tour promises more of the same. Their energizing sound and heart... [Read More about Godsmack]
September 02, 2017
Depeche Mode
Depeche Mode Confirms Return To North America With The Delta Machine World Tour
Pre-order or Purchase Depeche Mode's New Album Delta Machine on Amazon.com By April 1st And Receive Early Access to Tickets
Tickets Go On Sale To The Public On April 6th at LiveNation.com
Depeche Mode, one of modern music's most influential groups with album sales in excess of 100 million, will bring THE DELTA MACHINE WORLD TOUR to North America this ... [Read More about Depeche Mode]