<!cfinclude template="_menu_left.cfm">
MUSIC NEWS
December 10, 2018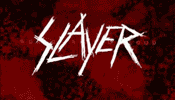 Slayer
In 1981 when Slayer first formed in Huntington Park, CA, bassist/vocalist Tom Araya was 20 years old and worked as a respiratory therapist, guitarist Jeff Hanneman, a rehearsal studio employee at the time, was 17, drummer Dave Lombardo was 16 and delivered pizza, and 17-year old Kerry King was a full-time guitarist. At that time, there were no blueprints, no set paths, no boundaries or steps to follow; Slayers new hybrid of metal and punk, heavier, faster and darker th... [
Read More about Slayer
]
December 10, 2018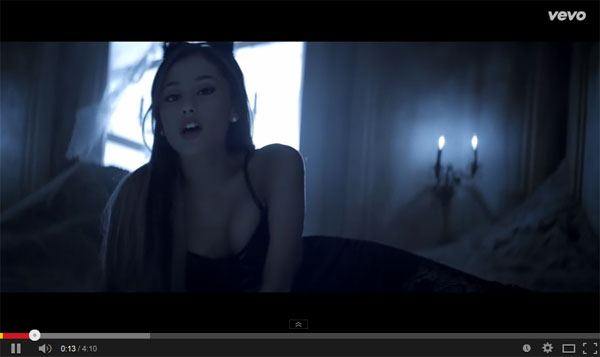 Ariana Grande
With her powerful vocals and astonishing range, Ariana Grande has emerged as one of the most magnetic and massively successful performers in pop music today. At age 25 she's delivered three platinum-selling albums and surpassed 18 billion streams, in addition to nabbing four Grammy Award nominations and landing eight hits in the Top 10 on the Billboard Hot 100 chart. With 2016's critically acclaimed Dangerous Woman, Grande both boldly defies expectation and... [
Read More about Ariana Grande
]
December 06, 2018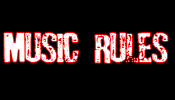 Coheed and Cambria
COHEED AND CAMBRIA PREMIER NEW TRACK "DERANGED" ON IGN.COM TRACK TO BE FEATURED ON FORTHCOMING BATMAN: ARKHAM CITY - THE ALBUM DUE OUT OCTOBER 4TH
Batman: Arkham City - The Album will be released in conjunction with the highly anticipated forthcoming videogame Batman: Arkham City. Featuring 11 new original tracks, Batman: Arkham City - The Album will be released on October 4th, two weeks prior to the game's North American release on October 18th. T... [Read More about Coheed and Cambria]
December 06, 2018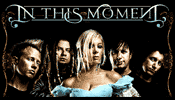 In This Moment
Maria Brink questions her treatment of her significant other in this metal tune. "Is it sick of me/To need control of you/Is it sick to make /You beg the way I do…..Are you sick like me"
Robert Kley lays some demented guitar down as Maria dominates this video with her steel claws, red bustier and thigh high black boots. Brink actually has too many costumes to describe... [Read More about In This Moment]
December 06, 2018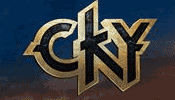 CKY
CKY Announce Summer Tour
New Album Carver City In Stores Now
Receiving Critical Praise From
Entertainment Weekly, Alternative Press and Revolver
New York, NY: CKY are pleased to announce that they will be embarking on a full U.S. tour this summer. The band will play a run of dates in Canada from June 14 through June 28 and will then descend... [Read More about CKY]
December 01, 2018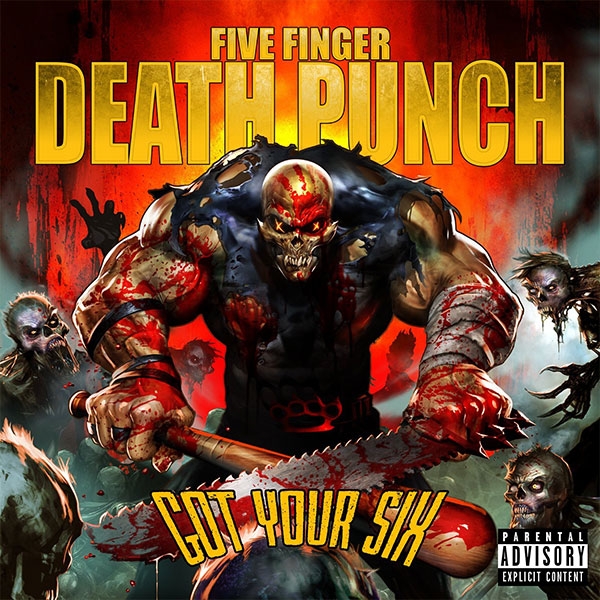 Five Finger Death Punch
Latest single "Wrong Away" from Five Finger Death Punch. FFDP again touches veterans on this touching short film about loss of life in service. Many veterans can never forget when loss of life happens. God bless our soldiers.
"Gone away" by The Offspring from the album IXNAY ON THE HOMBRE (1997)
November 19, 2018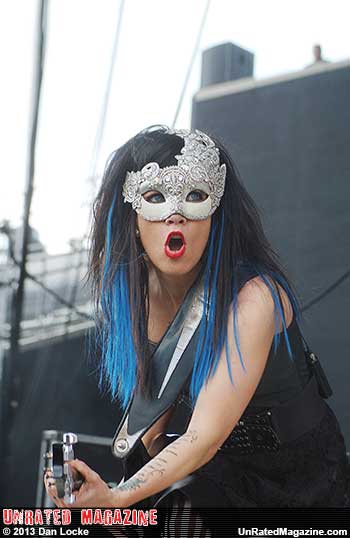 Skillet
Skillet is an American Christian rock band formed in Memphis, Tennessee in 1996. The band currently consists of husband John (lead vocals, bass) and wife Korey Cooper (rhythm guitar, keyboards, backing vocals) along with Jen Ledger (drums, vocals) and Seth Morrison (lead guitar). The band has released nine albums, two receiving Grammy nominations: Collide and Comatose. Two of their albums, Awake and Comatose, are certified Platinum by RIAA while Rise, is c... [Read More about Skillet]
November 08, 2018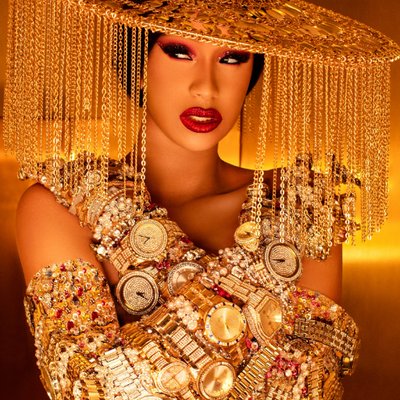 Cardi B
... [Read More about Cardi B]
November 07, 2018
Misfits
All Hell's Gonna Break Loose with The Original Misfits!
The Original Misfits Triumphantly Return to Chicago For One Night Only on Saturday April 27th, 2019 at Allstate Arena with The Original Misfits - Glenn Danzig and Jerry Only
Support for This Massive Can't Miss Event Will Be Fear, Venom Inc., And Power Trip The Original Misfits have announced that the band will reunite once again for one night only at Allstate Arena in Chi... [
Read More about Misfits
]
November 05, 2018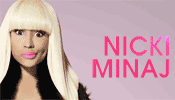 Nicki Minaj
Nicki Minaj has released an epic, 16-minute short film called "The Pinkprint Movie." The stylish, extended music video tells the story of an unraveling relationship. It's divided into three chapters, each named for a track off Mi... [Read More about Nicki Minaj]