<!cfinclude template="_menu_left.cfm">
MUSIC NEWS
November 17, 2017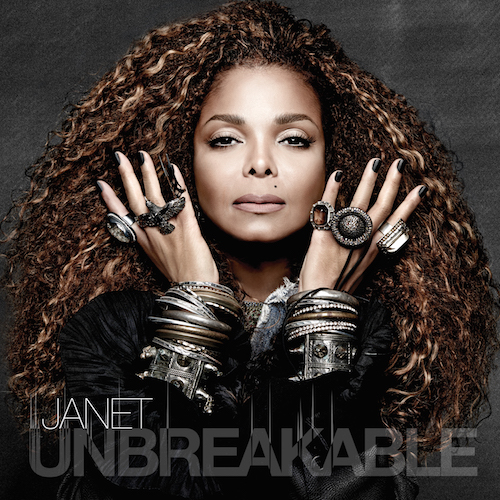 Janet Jackson
Today, music icon and multiple Grammy Award-winner Janet Jackson released a brand new music video for Janets next radio single Dammn Baby. Directed by Dave Meyers and choreographed by Gil Duldalao in coordination with co-choreographers Luther Brown and Denzel Chisolm, Dammn Baby is the perfect summer jam! Jimmy Jam and Terry Lewis commented. This is the track that Janet's fans and radio have demanded as the next chapter from her history making #1 U... [Read More about Janet Jackson]
November 17, 2017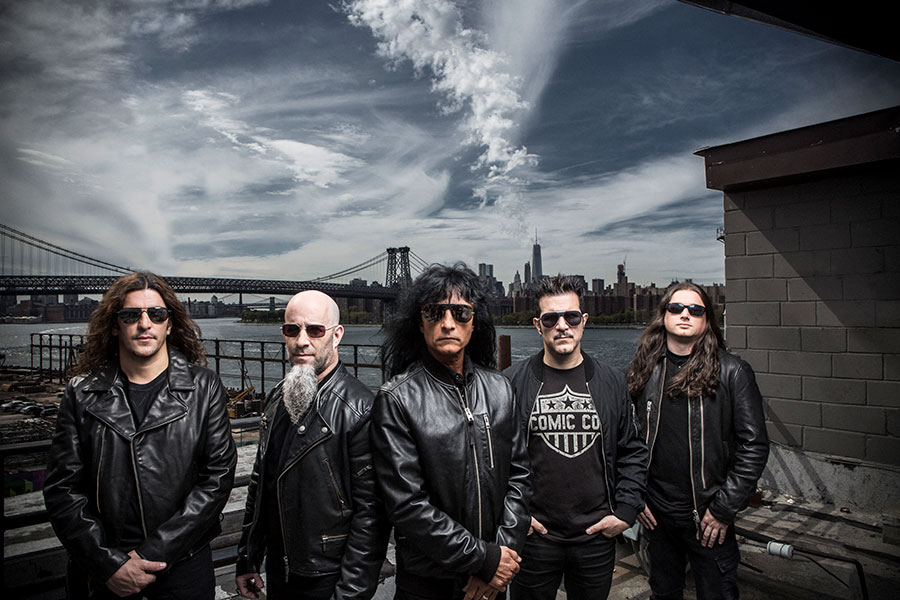 Anthrax
Not just about comics anymore - an interview with Charlie Benante of Anthrax
Despite the fact that the thrash m... [Read More about Anthrax]
November 11, 2017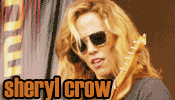 Sheryl Crow
"I don't believe anyone would argue that these are complicated and troubled times we are navigating through. At any given moment, I find myself in a real panic about the future of humanity. Shine Over Babylon is in every way a desperate cry for understanding. Perhaps it is even a battle song in the face of fear." ~Sheryl Crow 2007
SHERYL CROW READIES "DETOURS" GRAMMY WINNER FINISHES HER NEW STUDIO ALBUM
SANTA MONICA, CA – Singer-songwriter Sheryl Crow will re... [Read More about Sheryl Crow]
November 11, 2017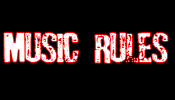 Neil Young
Neil Young is a Canadian singer-songwriter who is widely regarded as one of the most influential musicians of his generation. Young began performing as a solo artist in Canada in 1960, before moving to California in 1966, where he co-founded the band Buffalo Springfield along with Stephen Stills and Richie Furay, and later joined Crosby, Stills & Nash as a fourth member in 1969. He then forged a successful and acclaimed solo career, releasing his first album in 1968; his career has since ... [Read More about Neil Young]
November 09, 2017
Adam Ant
Adam Ant (born Stuart Leslie Goddard; 3 November 1954) is an English musician who gained popularity as the lead singer of new romantic /post-punk group Adam and the Ants and later as a solo artist, scoring 10 UK top ten hits from 1980 to 1983, including three No.1s. Ant was also popular in the United States, and once voted sexiest man in America by the viewers of MTV. He has also worked as an actor, appearing in over two dozen films and television episodes from ... [Read More about Adam Ant]
November 09, 2017
Samantha Fish
Samantha Fish grew up in Kansas City, Missouri to a musical family with a variety of genres; including a steady diet of classic rock radio. Her father played guitar and would sometimes jam with friends at the family house. Fish started out playing drums, but at 15 switched to the guitar. Fish frequently went to the Knuckleheads Saloon (a music venue in Kansas City, Missouri.) to hear touring Blues artists. Upon turning 18, she would often join in with the mu... [Read More about Samantha Fish]
November 08, 2017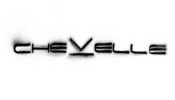 Chevelle
Formed in 1995, the Chicago-based band has remained a staple in the rock scene with six Top 5 Modern Rock hits under their belt, including the #1 songs "Send the Pain Below" and "Vitamin R (Leading Us Along)" as well as fan favorites, "The Red" and "The Clincher". The band is made up of Pete Loeffler (vocals, guitars), brother Sam Loeffler (drums), and brother-in-law Dean Bernardini (bass).

... [Read More about Chevelle]
November 08, 2017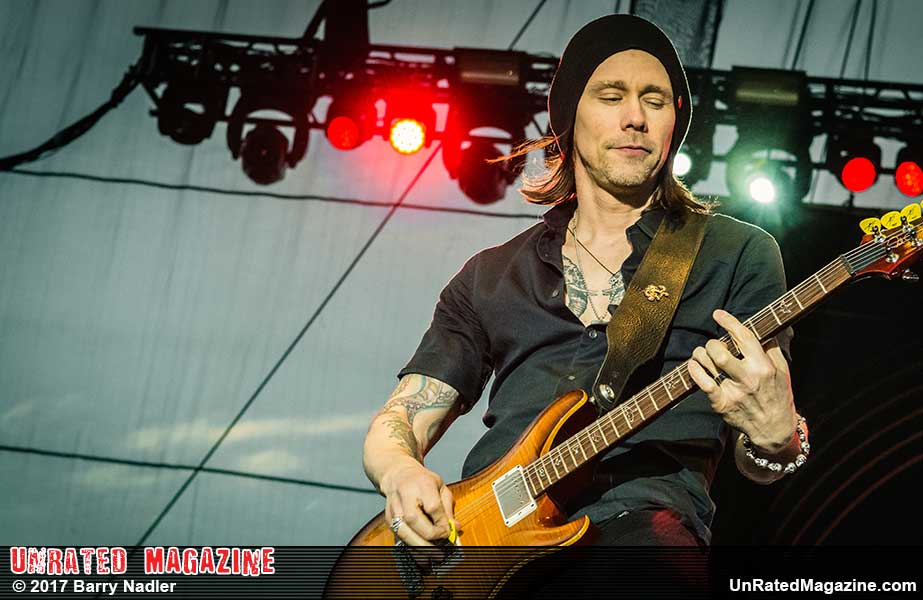 Alter Bridge
Alter Bridge is an American rock band that was formed in 2004 in Orlando, Florida. Since its formation, the band has consisted of lead vocalist and guitarist Myles Kennedy, lead guitarist and backing vocalist Mark Tremonti, bassist Brian Marshall, and drummer Scott Phillips. The band is known for its acclaimed live shows and extensive touring. Following Creed's disbandment in 2004, former members Tremonti, Marshall, and Phillips began working with Kennedy, formerly of The Mayfiel... [
Read More about Alter Bridge
]
November 08, 2017
Pop Evil
Pop Evil represents the American Dream. Raised in the heartland, driven by uncompromising passion and goals, self­made from their bootstraps and energized by diverse cultural and ethnic backgrounds, Pop Evil has used muscle and sweat to put their musical vision into the hearts and minds of hard rock lovers worldwide.
Onyx, Pop Evil's brand new third album, is a triumph of hard rock perseverance and rabble­rousing attitude, the type of record that insp... [Read More about Pop Evil]
October 21, 2017
Venom Inc.
An interview with Tony "Demolition Man" Dolan and drummer Abaddon of Venom Inc.
As most lovers of music will tell you, it's at the hardest times in their lives that music matters the most. Sure, going to concerts with friends is great, as is bringing home (or downloading) that new album by a well-loved artist. And laughing and having a few drinks among loved ones with tunes ablaze can create some of the best memories in a lifetime. ... [Read More about Venom Inc.]