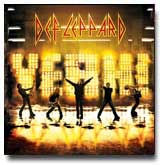 Tribute albums are tricky love affairs. If one merely copies a song, the cover will be viewed as being sterile and unimaginative, but if you expand the template too far, you may alienate the listener. Then if you are covering more than one artist for a tribute album it opens a whole other can of worms. Will the songs flow together? Is the energy and sound consistent from song to song? So much can go wrong with an album like this, it's a wonder artists still make them. However, if one captures the essence of a certain era and can put their own musical fingerprint on those numbers, they may succeed. Albums that are defined by a purpose and underlying theme are usually the ones that deliver. I love Brian Setzer's big band efforts, Huey Lewis and The News "Four Chords and Several Years Ago" perfectly encapsulates the sensibility of 1950's rock n' roll and the recent covers collection from Susanna Hoffs and Matthew Sweet is a perfect mix tape for the summer. More importantly, in each of these cases, these artists brought a whole new generation's attention to these long forgotten classic songs, some of which may have otherwise been overlooked. As much as I feel Rod Stewart is a sell out with his "Songs of the Century" albums, maybe someone discovered a gem from yesteryear they otherwise would not know of. This is why Def Leppards "Yeah!" an album of covers from their 70's rock heroes, is a keeper. Do I feel there are any definitive versions of any particular songs on this disc? No, but it's more like a college level course on 1970's British Rock N' Roll. I don't own any records from three-quarters of the artists the Leppard boys cover on this album, however, now that I've heard a few of these cuts, I may very well seek out some Badfinger and Sweet albums, which is probably the greatest reward the band could get from releasing this album; having fans discover where their initial inspiration to become a musician came from.
Def Leppard is at an unusual crossroads in their careers. They are instantly recognizable and their contributions to rock n' roll are well received and admired, but where can they go from here? Their last two studio albums (1999's "Euphoria" and 2002's "X") struggled to sell a million copies combined, despite the catchy hooks and radio readiness of both records. All joking aside, Def Leppard created two near masterpieces full of power-pop-metal classics and no one took notice. However, over the last two years the band has managed to thrust themselves into the limelight once again with a sold out co-headlining tour with Bryan Adams last summer, a double-disc "Best of" package and better than expected sales for the co-headlining jaunt with Journey this summer led to additional dates being added. However, with a "Best of" and covers album back to back, one wonders if the bands creative juices are still flowing. I believe they'll flow again, but for the time being, the band is attempting to restore themselves as a commercial force so that when they do reappear with new material to boot, people will listen and take notice. Until that day comes, we have "Yeah!" to hold us over. Surprisingly, it's better than I had anticipated. I choose to look at this album as the equivalent of Martin Scorsese's documentary film, "An Personal Journey Through American Movies With Martin Scorsese". In this wondrous and insightful film, Scorsese speaks of the films that framed his mind as a child and later his heart as filmmaker. Consider "Yeah!" a personal journey through British rock with Def Leppard. Each track was one that influenced the band and sadly, most of these tracks are largely unfamiliar to the current generation. Even those who grew up listening to Def Leppard will probably be unfamiliar with over half of the album.
Over the last three decades, Def Leppard has shaped their distinctive sound-supported by a thick double shot of bass and drums, Elliot's soaring vocals and two fusing guitars. Building around this template, along with some fun inspiration, the band set out to record these 70's classics by giving their own distinctive fingerprint to each song. The result is an endearing tribute album, which is more about aura than singles. On the albums best tracks, the band merges their distinctive sound with the jubilant energy of the originals. "No Matter What" made the cut for last year's "Rock of Ages" collection and is one of the album's strongest cuts, while there is commanding spirit in the searing renditions of "Stay With Me", "Hanging On The Telephone" and "Drive In Saturday". "Rock On" was defanged over fifteen years ago by a former soap star but is gladly returned to its fury behind the unrelenting guitar work of Phil Collen and Vivian Campbell. The only track from the 1960's on the collection, is also my favorite; "Waterloo Sunset". Originally recorded by The Kinks in 1967, the song is given a gorgeous, yet subdued, treatment by the band as it's a straightforward arrangement defined by Leppard's signature clashing guitars. It's here where Leppard succeeds with an insular musicianship which allows the song to breathe and become their own. "Waterloo Sunset" may very well be the best mid-tempo song the band has recorded since "Hysteria" almost two decades back.
I view this album as a lesson in 1970's British rock taught by Def Leppard. While it may not be the centerpiece of their catalog, I believe listeners will walk away enriched and inquisitive as to who originally wrote and recorded these tunes and see how they were the original source material that created and inspired Def Leppard. Even, if only a handful of listeners go to the record store and dig through the bins looking for albums by David Bowie, The Faces, Roxy Music, The Nerves, ELO, T. Rex, The Kinks and Thin Lizzy…then the Leppard boys have taught their course well enriching their listeners with the rock of the ages.
Album Grade: B
10538 Overture – originally recorded by Electric Light Orchestra in 1972
20th Century Boy - originally recorded by T.Rex in 1973
Don't Believe A Word - originally recorded by Thin Lizzy in 1976
Drive-In Saturday - originally recorded by David Bowie in 1973
Hanging On The Telephone - originally recorded by The Nerves in 1977 and Blondie in 1978
He's Gonna Step On You Again - originally recorded by John Kongos in 1971
Hell Raiser - originally recorded by Sweet in 1973
Little Bit Of Love - originally recorded by Free in 1972
No Matter What - originally recorded by Badfinger in 1970
Rock On - originally recorded by David Essex in 1973
Stay With Me - originally recorded by Faces in 1971
Street Life - originally recorded by Roxy Music in 1973
The Golden Age Of Rock & Roll - originally recorded by Mott the Hoople in 1974
Waterloo Sunset - originally recorded by The Kinks in 1967