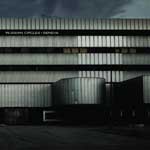 "Geneva" is the third studio album by the instrumental,post-rock group Russian Circles.The album consists of seven songs starting with "Fathom",an atmospheric introduction which prepares the listener to decode the feelings an instrumental album has to offer.
Unlike most instrumental albums which focus on technique perfection,Russian Circles attempt through their sound to make the listener explore something different than a perfectly composed album,they try to make one feel or even sense the atmosphere they are creating through their songs.
Russian Circles mainly focus on a slow progression of the songs themselves,like on "Geneva" where the sound is heavier in the start and then slowly flows into a more psychedelic-rock approach.On "Hexed All",the listener is travelling without destination or purpose,aiming only to feel the music,with the slow tempo it offers,and explore the nature of his thoughts or feelings."When The Mountain Comes To Muhhamad" is the most complex track of the album,building up an ideal atmosphere for a dream place,that the listener is about to experience.The last song "Philos" is the most suitable way out from the place our mind has led us,with its synthetic harmony,is putting an end to the mind-trip and slowly achieves actualization.
Overall," Geneva" proves that well composed instrumental albums can make one travel through imaginery places,identify his fears and finally return to reality,after his forty-six minute trip.Russian Circles create an ideal atmosphere through their synthetic virtues and post-rock sound,which will make the listener have a desire to travel in their harmonic world again and again.
Tracklisting:
"Fathom"-4:55
"Geneva"-5:49
"Melee"-7:39
"Hexed All"-4:29
"Malko"-4:43
"When the Mountain Comes to Muhammad"-8:00
"Philos"-10:26
---
RELATED LINKS