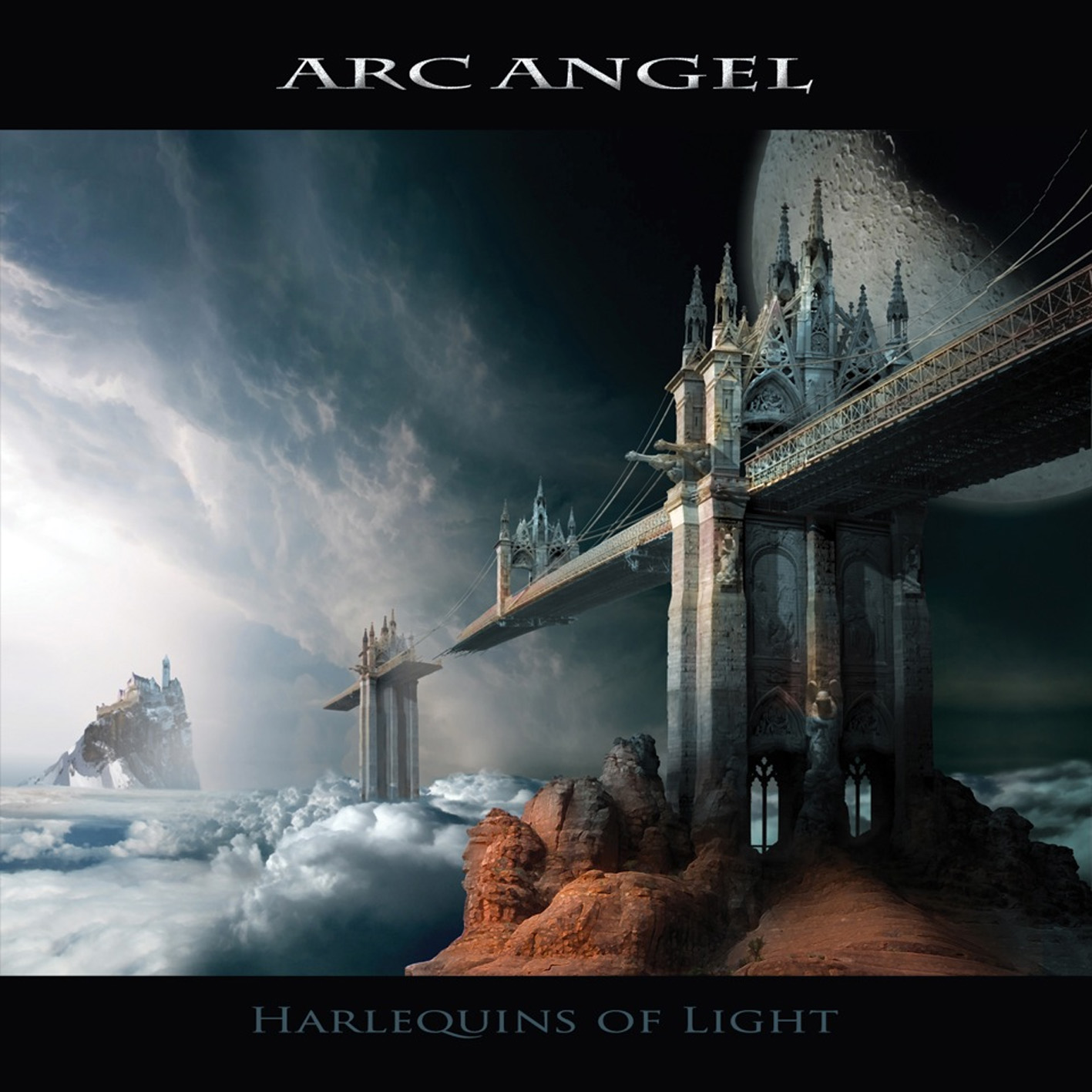 Jeff Cannata finally answers to the call of fans worldwide, admits the return of his acclaimed Arc Angel, the band which recorded one of the strongest high tech AOR albums of all time. It featured stunning guitar and keyboard interaction with a slightly progressive undertone, strongly leaning on classical music in general. The self-titled debut was also the last sign of life as Cannata moved onto a fruitful solo career creating four absolute classics. His debut "Images Of Forever" also breathes the grandeur of his Arc Angel days, as did "Watching the World," "Tamarok" and the mighty "Mysterium Magnum." In 2009 "My Back Pages" was his last effort displaying a collection of his personal favorite tracks from the 60's & 70's. And now, Madammes et monsieux; Arc Angel part Deux!
Is Cannata able to belt this one, fulfill the cry from fans worldwide, eagerly awaiting this album?
The title track burst from your speakers with no remorse, proven his mission directly. It's high tech and bears all the typical ingredients of this musical maestro. An ear mingling melody pulls it forward, and the towering keyboard in the foreground are blended with such finesse, one forgets it drives the song. "As Far As The Eye Can See" is rooted in the classic 70's era, with a YES reminiscent keyboard line and edgy guitars thrown around. Again the melody is slick and nests in your head instantly.
"War (Battle wounds For Life)", is a slow mover with social and political criticism woven into the lyrics which are molded around a piano theme which is inseparable from the dynamic drum patterns, creating a special listening experience. It is exactly that which grabs you as a listener. A lot is going on musically, while the overhaul of the album takes you along on a laid back trip through the ages. Even though keys and synths rule Cannata's world, the man is a master in composing gripping tracks which are cut throat sharp, as well as they embody a warm and passionate expression. "Voice Of Illuminati" embarks onto mythical paths backed by a biting guitar riff and towering keys. "Through The Night" balances the motion of this musical journey. It's a heavily orchestrated ballad also bringing out the best in Jeff's vocal performance. His voice is warm and hoarse, almost as that of a storyteller.
"Amnesia" (The Rest Of Your Life) and "Tonight… Forever" both have a pumping bass propelling it slowly forward, with keys tip-toing in between. "Amnesia" is is slightly progressive without drifting away from the strong theme, where "Tonight…" leans on a captivating bridge and chorus. "California Daze" is a homage to the sunshine state. A feel-good track unlike tob e featured upon any Cannata album, but for some reason it fits in just fine. "Get To You" also flowers with a feel good melody in the best Styx tradition, and Wakeman-ish keyboard line rooted in the 70's. The guitar solo and keyboard interaction is drop dead gorgeous. "Diamonds & Gold" is a taunting and dreamy tune opened by a guitar solo which returns throughout the song as the theme. This is another Gem for addicts of the genre and melodic rock in general. "Legend Of The Mary Celeste" takes us to the 19th century and the ghost ship which up to this date is surrounded by miracles. The song is told over a staccato keyboard/piano theme and in the mid-section powers up with spell casting keyboards.
"Harlequins of Light" is jaw dropping magnificent! It's a collection of high tech melodic rock with a bite and a twist, growing with every spin. Revealing more beauty as you let it evolve. It features the classic ingredients fans adore, as well as it bears intellectual and daring structures appealing to fans of progressive rock and AOR. It features no less 12 classics!
Also; "Fortune Teller 2" is flies by, completely re-arranged and re-molded. It is the third rendition of this powerhouse classic, one of the very best in the genre. One which tops every tune Yes has ever recorded. Blasphemy?
Check it out… I dare you!
98 / 100