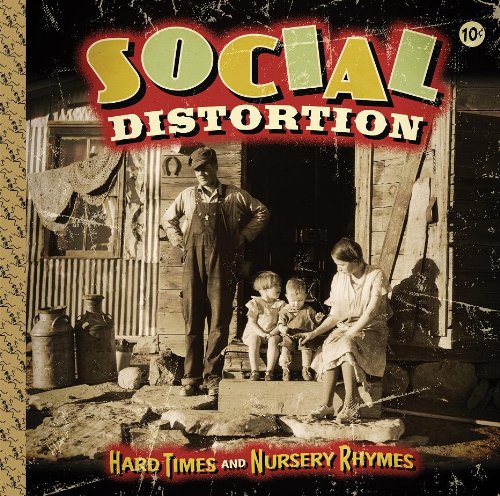 It's been more than 4 years since Social Distortion put out their last album titled Hard Times and Nursery Rhyme. We are all waiting for new music from Mike Ness and the boys. Social Distortion continues to tour and I bet they are coming to a town new you so check to see at SocialDistortion.com for tour dates and news.
Mike Ness is a fan of old school country and rockabilly songs and shows the same in Hard Times and Nursery Rhyme and the sound the the 1950s with soul and good bouncing rock and roll, or PUNK rock.
Ness' guitar riffs are classic and cannot be duplicated and show through right off the first Road Zombie and ending with Still Alive. Diamond in the Rough harmonies are classic Social D with Mike Ness pouring his heart out. This is just some of the taste in this album. If you are a fan of Hank Williams you will definitely be a fan of Social Distortion.
Social Distortion is PUNK ROCK since the 1980s, you may think some songs are good to sing to and just dance but they are punk and it sets through with Mike Ness leading Social Distortion for nearly for something like 35 years. Many note that Social Distortion has matured over the years, that is a hell yeah, who out there hasn't, and maturity shows in writing and playing style. All that said, this album shows an excitement and much energy through Ness and Social D.
I have to be biased as a Social Distortion fan I like it, it's written and played well and you will love the guitar work and back beat that is put in to this album as all others from the past.