Dokken is an American heavy metal and hard rock band formed in 1978. They split up in 1989 but reformed four years later. The group accumulated numerous charting singles and has sold more than 10 million albums worldwide. The band was nominated for a Grammy in 1989.
Dokken was composed of founder Don Dokken on vocals, George Lynch on lead guitar, Juan Croucier on bass and "Wild" Mick Brown on drums. In 1983 Croucier left Dokken in order to join Ratt an... [Read More about Dokken]
June 13, 2018
Singer/songwriter/multi-instrumentalist Tom Keifer rolled into McHenry, IL to shake things up a bit at their annual Fiesta Day's concert series. Keifer, who is best known as the founder of the rock band Cinderella, punched together a new band in support of his solo debut "The Way Life Goes." Taking nearly nine years to complete, Keifer introduced many of the new songs off the new album while driving into many of his hits from his band Cinderella.
With threatening skies a... [Read More about Tom Keifer]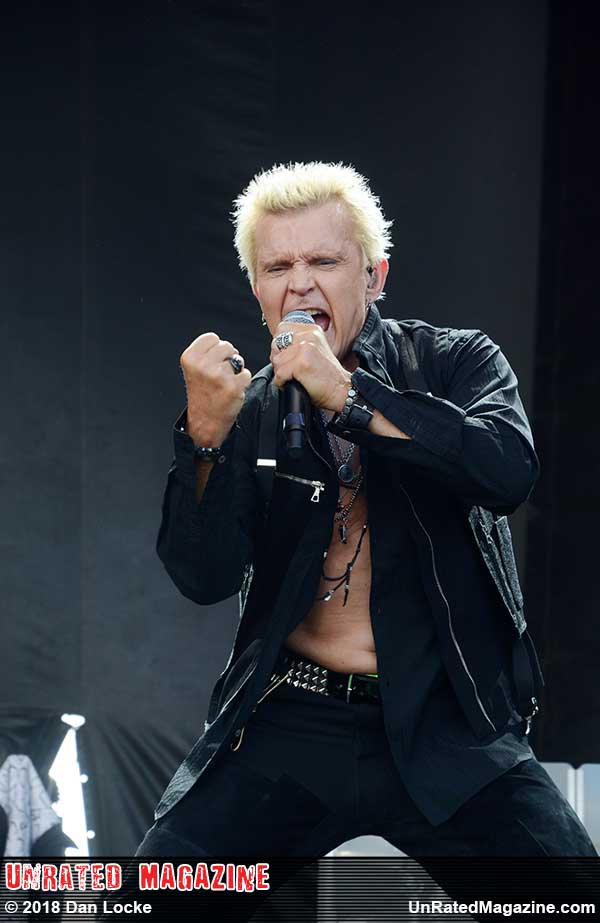 June 12, 2018
As leader of the group responsible for starting a youth cult, Generation X, BILLY IDOL was one of the original British punks who gave the rock establishment a good kick up the arse with such classics as "Ready, Steady, Go," "Wild Youth," "Your Generation" and "Dancing With Myself," all of which are among the classics that will be performed on this tour. Other show-stoppers will likely include hits from the Grammy and MTV nominee's multi-platinum selling career including "Hot I... [Read More about Billy Idol]
June 12, 2018
Thirty Seconds to Mars, comprised of Jared and Shannon Leto hail from Los Angeles, CA. The band's eponymous debut album, 30 Seconds to Mars, was released in 2002 and remains a cult favorite. They went on to achieve worldwide success with the release of their second album A Beautiful Lie (2005), which sold over 5 million copies. Their next release was This Is War in 2009. The recording process of the album was marked by a legal dispute with record label EMI t... [Read More about Thirty Seconds To Mars]
June 10, 2018
Depeche Mode Confirms Return To North America With The Delta Machine World Tour
Pre-order or Purchase Depeche Mode's New Album Delta Machine on Amazon.com By April 1st And Receive Early Access to Tickets
Tickets Go On Sale To The Public On April 6th at LiveNation.com
Depeche Mode, one of modern music's most influential groups with album sales in excess of 100 million, will bring THE DELTA MACHINE WORLD TOUR to North America t... [Read More about Depeche Mode]
June 10, 2018
MISS MAY I Reveals Spring 2014 Tour Update Video via Alternative Press Magazine
New Album "Rise Of The Lion" Out Now!
Touring this Summer on the 2014 Rockstar Energy Drink Mayhem Festival
MISS MAY I recently finished up their "Up Close and Personal" spring tour cycle with a blistering performance at Rock On The Range. Today, Alternative Press brings you an exclusive tour update video featuring backstage performance... [Read More about Miss May I]